The final post of 2020!!!
Now that this craptastic year is almost dunzo (don't let the door hit you on the way out!), I feel compelled to lay bare my jewelry sins of the past twelve months so I can start the new year with a fresh, clean conscience. In no particular order of egregiousness, I confess that:
1. I created a second Gmail account so I could receive the "first-time subscriber" discounts from my favorite brands a second time (it's not my fault they don't cross check their lists for duplicate names and addresses!).
2. After binging Selling Sunset on Netflix, I bought a super sparkly, somewhat tacky heart pendant just like the diamond one villainess Christine Quinn wore in almost every episode and still haven't worn it out of the house once (PS: Christine was my favorite!).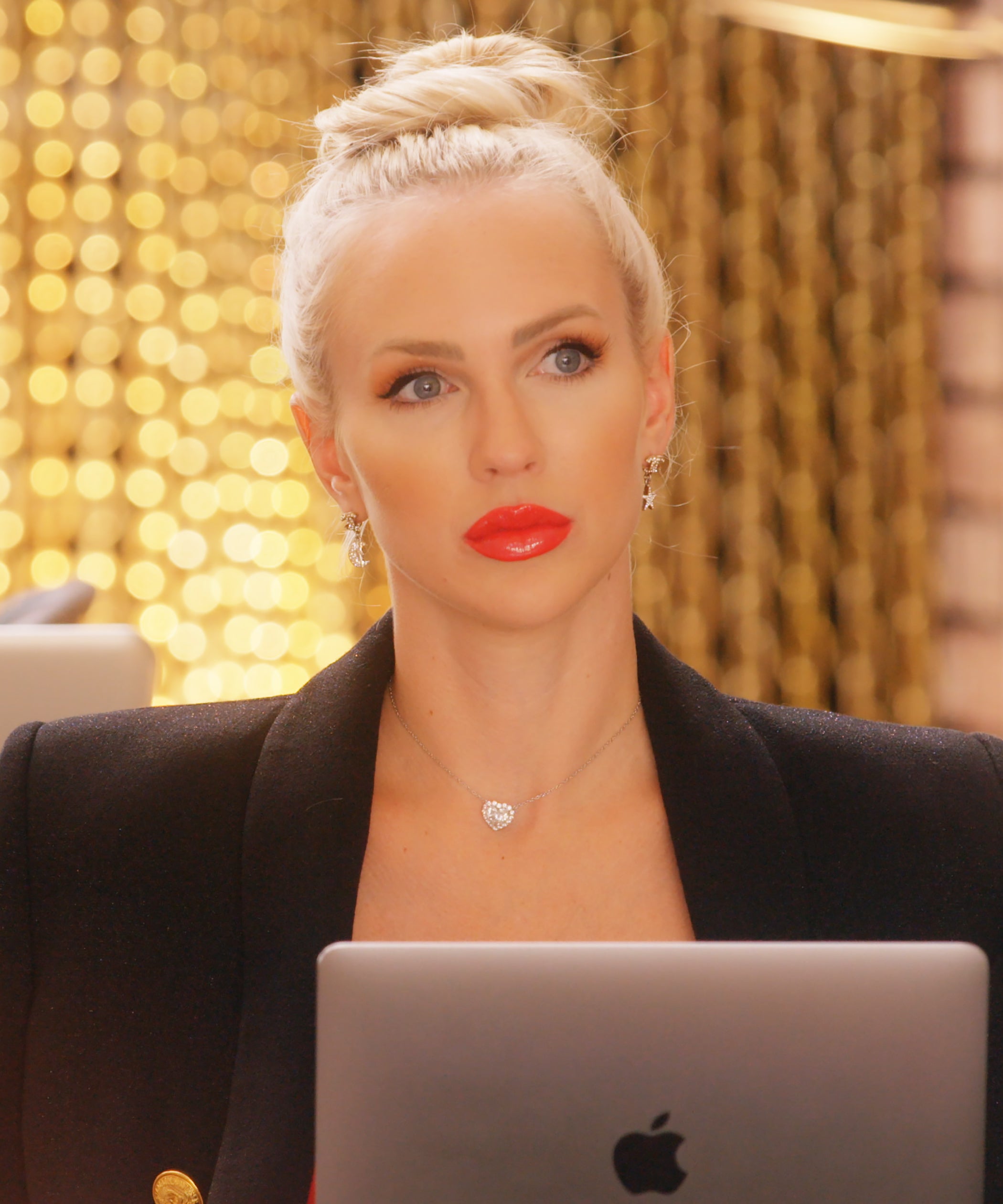 3. I purchased an antique sapphire and diamond ring from an Etsy shop in the U.K., paid extra to have it resized, and paid even more for expedited shipping, only to discover I didn't really like it when it arrived. So I sold it, at a small loss, through Facebook Marketplace (note: this is the ring at the heart of my earlier diamond detector story):
4. Speaking of Etsy, the company froze my account at the beginning of the year for unknown reasons, though I suppose it was because they suspected fraudulent activity due to heavy traffic (it was all me!). So, I used my new Gmail account to create a secondary profile, and we're back in business.
5. When a women located in another state was struggling to place an order for one of my rings on Facebook Marketplace and couldn't figure out how to process her payment, I blocked her so I could sell the ring to a different woman in Chicago who offered a higher price.
6. I bought this custom necklace from BaubleBar and waited over a month for it to ship. The day I received it, I accidentally dropped it in the washing machine before running an extra hot, extra soapy cycle. The clasp is now completely tarnished, but everything else seems to have survived (the "E" sort of looked like a "B" even before the washing):
7. If you've been keeping up with this blog, you know I unwittingly sold a woman a fake gold ring.
8. A few weeks into the pandemic, I started showering and getting dressed for the next day at night, because my kids always wake up first and, once they're up, there's no time or ability to do anything for myself. So, I now regularly sleep in my outfit–and full jewelry–for the next day. Don't knock it until you try it!
9. More than a few times, I blogged during work conference calls. (SM, if you're reading this, I'm sorry!)
10. I purchased a ring from a woman on Facebook (yes, I do occasionally buy as well as sell on the Marketplace). She eagerly shipped it to me that same day, but failed to put the ring in any sort of protective box or padding. Instead, she just dropped it in an envelope and sent it off. Who could have guessed it (!), but the ring arrived severely misshapen. Using two sets of pliers and my countertop for leverage, I carefully bent the ring back into shape. I must say, it looked pretty good! But I didn't feel the same about it, knowing the trauma it had endured. So, I sold it on Facebook Marketplace to someone else:
11. Throughout this pandemic, shopping for and buying jewelry has become therapeutic for me, probably to an unhealthy degree. I spend a lot of time mindlessly browsing jewelry websites, adding things to my cart to get that momentary shopping high, then forget about them as I quickly move on to the next thrilling find. I suspect many of us have developed coping mechanisms to get through this year. It'll be interesting to see what habits stick once this craziness is over. I, for one, seriously need to work on reducing my screen time in 2021…
---
To end on an uplifting note, I wish everyone health, happiness, prosperity, and love in the new year. May your 2021 be exponentially better than 2020! We're so close to being through this nightmare – don't give up now!